Theodore Kamis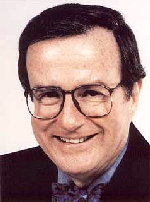 ---
This isn't me, either. This is merely another reasonable facsimilie... Mark Russell.
See him on PBS July 30 (check your local listings for details, or click to PBS Online - - - - see below for link...)
---
Edgewood College....
where I go to school!
---
Lots of handy Government information...
---
A very good newspaper website, with a link to the AP Wire...
---
...and the real reason why I listed the Enquirer.
---
If it had a Wisconsin edition, I would subscribe tomorrow!
---
Yes, you can learn more about this quirky, but very entertaining, British comedy - right here...
---
Find out more about Nature, Nova, and the other great PBS shows that Newt wants to replace with shows like The Dukes of Hazzard, I Raped My Wife, and I Executed My Wife (When She Said No)...
I think, therefore I am, I think,...
I have two birthdays - my mother says that I was born on one day, the state says that I was born on the next day. (I trust my mom, after all, she was there! After surviving high school (5 of them, over 4 years), I did this, and that, and quite a bit of the other...
Now I work for the US Government Printing Office, and go to college, and wonder when I get to sleep, eat, etc.
By the time I was 18, I had missed seeing over 100,000 acts of violence that I would have seen had I lived in a "normal" family. (What is normal, anyway?)
Mind you, we did have TV - strictly limited and monitored. M*A*S*H, Quincy, and Merrie Melodies/Looney Tunes were my childhood favorites.
Now? M*A*S*H, Merrie Melodies/Looney Tunes, Burns and Allen, Dragnet, and any one of Wallace and Gromit's adventures that I can find. Oh, I forgot to tell you - I like nature programs also.
Also, certain BBC comedies are something that I won't miss - like May to December, Are You Being Served?, Keeping Up Appearances, and Waiting for God. (I do, however, loathe Mr. Bean - after all, I must draw the line somewhere!)
Politics? That comes from the Grrek prefix poly, meaning many, and ticks - you know what those are... (Take note, Bill and Newt!!)
Th-th-that's all, folks (for now).
---
This page was updated on 28 June 1997.
---
Don't take a left turn at Albuquerque...

Home .... Biography .... Radio Days .... Capital Punishment